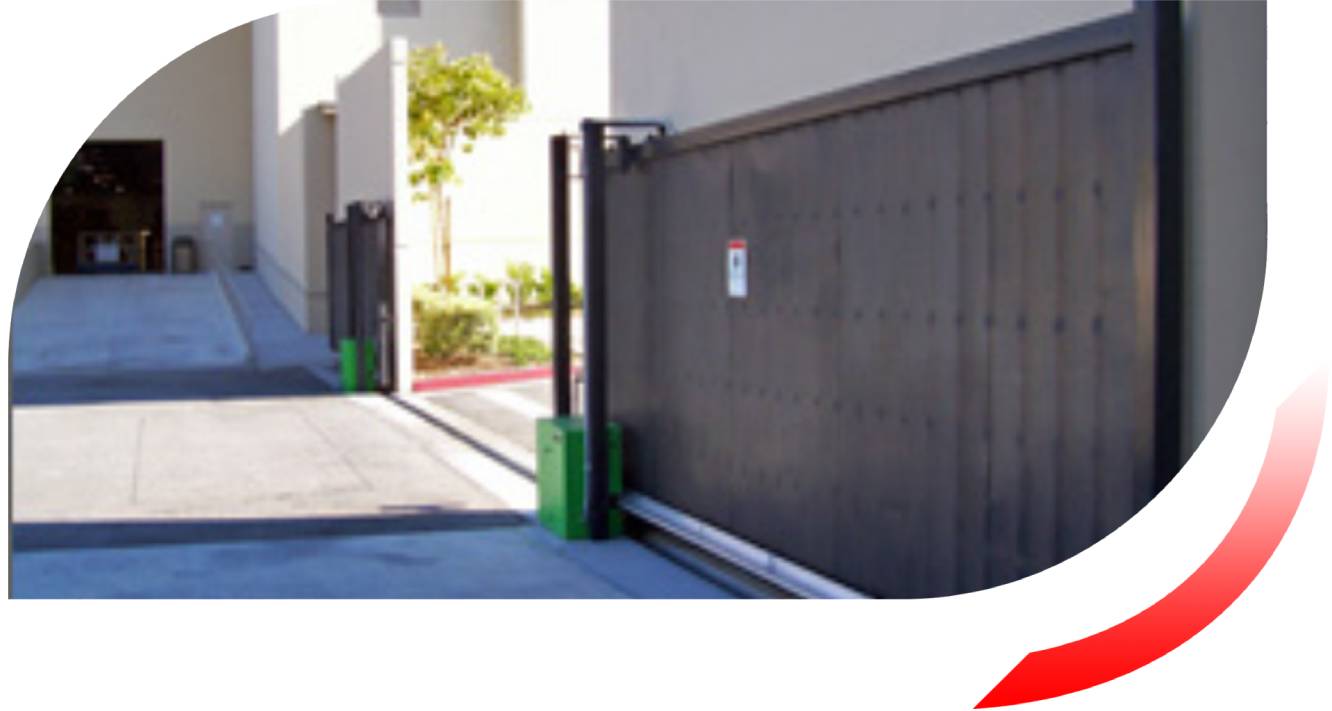 We repair all brands of commercial electric gates and gate openers.
United Door Service offers professional installation of commercial electric gates, gate operators, gate motors, gate equipment, gate safety devices, and other gate accessories.
Security Gates
Scissor Gates
Motorized Operators
And More
Security Gates
United Door Service repairs all brands of Commercial Electric Gates and Gate Openers.
Whether it's a commercial-grade swinging gate or sliding gate United Door Service can solve any kind of gate operation problem. Security Gates provide a combination of aesthetic elegance and security to a variety of commercial and industrial properties. Security gates are commonly used for large industrial complexes that require perimeter security or storefront security.
Scissor Gates
Scissor Gates are often used in commercial applications to add extra security to glass windows or quarter off an area such as a loading dock or convention stairwells
Available in almost any color, a scissor gate can deter theft simply by its rugged appearance. Often used as storefront gates, they provide excellent storefront window security by utilizing a track on top and bottom to ensure maximum nighttime security. During the day the bottom track folds up out of the way at door entrances to provide a clear entryway. Scissor Gates are made of high-grade steel with pivot bushings to ensure maximum security and easy operation for long-lasting service.
Motor Operators and Controls
In commercial applications, the best solution for reliable gate operation is to schedule regular service checks to ensure the integrity of the gate and operator. United Door Service will inspect wheels, bearings, arms, chains, rollers, motor, lubrication, and condition of all gate moving parts. This extensive gate inspection and tune-up can prevent surprise problems that could otherwise significantly impair the flow of your business operation. Regularly scheduled maintenance will also extend the life of your equipment, minimize downtime and overall operating costs in the long run.
Residential Door Services
When it comes to installing and repairing garage doors and openers, United Door Service's team of professionals is dedicated to making sure your installation runs smoothly from start to finish.
Custom Installed Garage Doors
Choose from hundreds of styles including traditional, carriage house, and contemporary.
Garage Door Opener Installation
Fast, quiet, and reliable garage door openers make coming and going home more convenient. Our top selection of products has the latest features that easily integrate with your home and car.
Garage Door and Opener Repairs
Our professionals specialize in garage door repair on all major brands and models. We'll diagnose and provide the materials you need to get your garage door or opener back on track.